Client-friendly flyers available...
for your downloading pleasure!
(Right-click and select "save target as...")

gelFAST 2GO - Active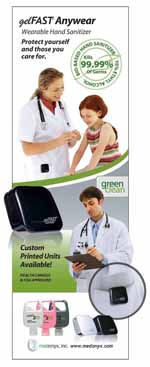 gelFAST Anywear
- Clinical































Please Share!
Pass it on - your customers will love it.
Or do you need something more customized? Contact us and we'll work with you!
Products available for customization:

Our great products
can be... your great products!